Medium & Heavy Satellite Category
Design for Medium and Heavy Satellites with a total payload capacity of 5000 KG. The payload-bay is customized to carry even small satellites along with medium and heavy satellites for sequential deployment.
Equatorial and Polar Sea Launch
SLV-VT has unique ability to launch from sea directly to equatorial or polar orbits. It can carry and deploy satellites up to 50º inclination from equator.
10+ Year Operational Reusability
SLV-VT will have the ability to land on designated Landing pad which makes the vehicle reusable for next launch. This reusability feature make SLV-VT launch and return for a continuous 10+ year of its operational lifespan.
Medium-Earth Orbital Deployment
With powerful Urvyam Engine, SLV-VT can reach a fixed altitude between 5000 KM to 20,000 KM. It has the ability to carry different type of custom build spacecraft carrying multiple satellite in various configuration for orbital deployments. From the specific MEO orbit, SLV-VT releases its payload into LEO, MEO or GEO orbit depending upon satellite's orbital requirement..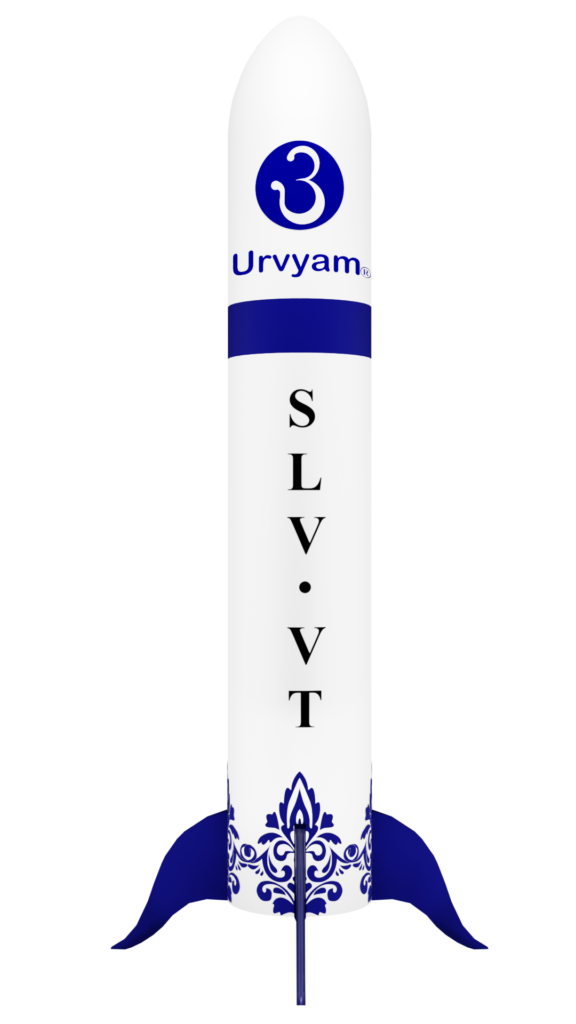 MEDIUM & HEAVY SATELLITES